Joseph Jenkins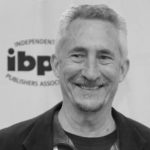 The Humanure Handbook was something of an accidental literary phenomenon. Joe Jenkins began writing the book as a master's thesis while attending Slippery Rock University's Master of Science in Sustainable Systems program in northwestern Pennsylvania in the early 90s. Not content with academic convention, but fascinated with the topic of humanure composting, Jenkins decided to convert the book's language into a popular format and self-publish the thesis as a book.
Joe maintains a business in north western Pennsylvania (Joseph Jenkins, Inc.), where he resides on 143 acres with a large garden, an orchard, several family members, and a compost pile or two. Jenkins speaks at various venues when time allows, provides consulting services and maintains his publishing business.
No products were found matching your selection.