Description
Originally published in 1991, the updated 2016 edition contains a new preface by the author, as well as the original foreword by H.H. the Dalai Lama and an afterword by Peter Matthiesen.
When Helena Norberg-Hodge first arrived in Ladakh, in northern India, she found a pristine environment and a people who exhibited remarkable vitality and joy. But then came economic growth and development. Over the last four decades, a whole range of problems – from polluted air and water to unemployment, religious conflict, eating disorders and youth suicide – have begun to appear for the first time.
Yet this is far from a story of despair. Social and environmental breakdown, Norberg-Hodge argues, is neither inevitable nor evolutionary, but the product of political and economic decisions—and those decisions can be changed.
In a new preface, she presents a kaleidoscope of projects around the world that are pointing the way to both human and ecological well-being. These initiatives are the manifestation of a rapidly growing localisation movement, which works to rebuild place-based cultures – strengthening community and our connection with nature. Ancient Futures challenges us to redefine what a healthy society means and to find ways to carry centuries-old wisdom into our future.
Published 2016
Local Futures Publishing
210 pages, 152 x 228mm
ISBN: 9780692530627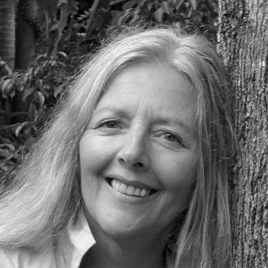 Author and filmmaker
Helena Norberg-Hodge
is the founder and director of Local Futures. A pioneer of the 'new economy' movement, she has been promoting an economics of personal, social and ecological well-being for more than thirty years. In addition to authoring 
Local is Our Future
, Helena produced and co-directed the award-winning documentary 
The Economics of Happiness
, and is the author of 
Ancient Futures: Learning from Ladakh
, described as "an inspirational classic".
She was honoured with the Right Livelihood Award (or 'Alternative Nobel Prize') for her groundbreaking work in Ladakh, and received the 2012 Goi Peace Prize for contributing to "the revitalisation of cultural and biological diversity, and the strengthening of local communities and economies worldwide."