Description
For three decades experimental forest gardens have been planted in temperate cities and rural sites, in households, neighbourhoods, community gardens, parks, market gardens and plant nurseries. Forest Gardening In Practice is the first in depth review of forest gardening with living, best practice examples. It highlights the four core skills of forest gardeners: ecology, horticulture, design, cooperation.
It is for hobby gardeners, smallholders, community gardeners and landscape professionals.
Forest Gardening In Practice features:
A history of forest gardening
Step-by-step guide to creating your own edible ecosystem
14 in-depth case studies of established forest gardens and edible landscapes in Europe and the USA.
Chapters on integrating animals, learning, enterprises, working in community and public settings.
"Tomas Remiarz provides the reader with a survey of a maturing movement for cold-climate food forestry. His work shows the depth and breadth of this international movement, and allows us to learn from the experience of practitioners around the world." – Eric Toensmeier
Product Details
Published April 2017
Permanent Publications
Paperback, 256pages, full colour, 200 colour photos. Illustrations, diagrams & tables throughout.
Size: 275mm x 222mm
ISBN: 9781856232937
---
ABOUT THE AUTHOR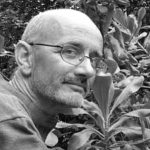 Tomas Remiarz has been involved in creating and maintaining forest gardens across the UK and Europe for nearly 20 years. He is currently involved in a sustainable rural housing project project on a 7-acre site in Herefordshire. As a founder member of the Permaculture Association's research advisory board he is particularly interested in studying polycultures and has produced several reports on the subject.