Description
Outline of RetroSuburbia
Setting The Scene
The first section explores the big-picture issues, concepts and thinking tools that David thinks are useful in creative household level responses to the challenges of the coming years and decades.
Key challenges and retrosuburban responses outlines the connections between the personal and global challenges of the near future and how suburbia might a good place to survive and thrive in challenging futures. It also introduces some of the thinking tools, such as permaculture and pattern languages, to help retrofit suburbia one household at a time.
Built Field: Patterns of Human Habitats
The Built Field covers the recurring patterns and design solutions relevant to retrofitting detached houses and the other physical systems that support suburban households. This is an obvious starting point for many who want to make their place a better long-term prospect.
Retrofitting is less costly than new construction, allowing permaculture downshifters to focus on food production, water systems, home-based livelihoods and community resilience rather than sinking all their efforts into state of the art eco-housing.
Biological Field: Patterns of life and growth
The possibilities for retrofitting the Biological Field are many and varied. Every residential block has soil with a history of use and/or abuse, established plantings, some of which may produce food, and a wider ecological context of sunshine, water, wind, vegetation and wildlife that influence the site.
This section introduces recurring patterns and proven design solutions for abundant garden farming in suburbia. It doesn't tell you how to raise seedlings or graft a tree but it will help you select and design the best growing systems for vegetables and fruit trees, along with guidelines on what to grow to make best use of what space you have without moving to a rural property.
Behaviour Field: Patterns of decisions and actions
The Behavioural Field includes everything about how we live in the Built and Biological Fields, from our most unconscious actions through to complex collective organisation that extends from the household out into the wider community and economy.
In every chapter David has tried to provide a strategic overview, practical tips and encouragement to collaborate in bringing retrosuburbia to life – and making it the new normal in your household, street and neighbourhood. Even when we can't change the building, the season or the people we live with, we can always change how we see and experience life for the better.
---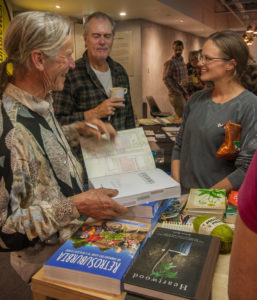 592 pages
90+ watercolour illustrations by artist Brenna Quinlan
400+ full colour photos
Foreword by Costa Georgiadis (Gardening Australia)
34 chapters, spanning 3 fields – the Built, Behavioural and Biological
Includes case studies: real-life examples of households creating change and building resilience
Designed by Richard Telford
Published 2018 by Melliodora Publishing, Australia
Printed in Australia by Focus Print Group
Printed on Australian made FSC certified paper (30% recycled)
ISBN: 9780994392879
---
Stockists
Victoria
Readings – 314 Drummond St, Carlton Victoria 3053
Hill of Content Bookshop – 86 Bourke St, Melbourne Victoria 3000
CERES Permaculture and Bushfood Nursery – Cnr. Roberts & Stewart Sts, Brunswick East Victoria
EnviroShop – 253 High St, Northcote Victoria 3070
Brunswick Bound – 361 Sydney Rd, Brunswick Victoria 3056
Bookshop by Uro – 5/30 Perry Street, Collingwood Victoria 3066
Bulleen Art & Garden – 6 Manningham Rd West, Bulleen Victoria 3051
Andrew's Bookshop – 183 Upper Heidelberg Road, Ivanhoe Victoria 3079
Avenue Bookstore – 127 Dundas Place, Albert Park Victoria 3206
Collins Booksellers Croydon – 132 Main Street, Croydon Victoria 3136
Collins Booksellers Sunbury – 27 Evans Street, Sunbury Victoria 3429
Verso Books – 1/222 Maroondah Hwy, Healesville Victoria 3777
Eltham Bookshop – 970 Main Rd, Eltham Victoria 3095
Collins Booksellers Sale – 216 Raymond St, Sale Victoria 3850
String and Salt – 42 Smith St, Warragul Victoria 3829
Aesops Attic – 70 High St, Kyneton Victoria 3444
New Leaves Book Store – 81 High St, Woodend Victoria 3442
Stonemans Bookroom – 101 Moyston St, Castlemaine Victoria 3450
Collins Booksellers on Lydiard – 22 Lydiard Street, Ballarat Victoria 3350
Beechworth Food Co op – Boilerhouse Lane, Beechworth Victoria 3747
Beaumaris Books – 24 South Concourse, Beaumaris Victoria 3193
The Book Bird – 111 Packington St, Geelong West Victoria 3218
The Bookshop at Queenscliff – 84 Hesse St, Queenscliff Victoria 3225
Torquay Books – 14B Gilbert St, Torquay Victoria 3228
Turn the Page – 40a Thompson Ave, Cowes Victoria 3922
Going Green Solutions – 929 Heidelberg-Kinglake Road, Hurstbridge Victoria 3099
MUJI – Level 5, 90 William Street, Melbourne Victoria 3000
Redrock Books & Gallery – 65 Firebrace Street, Horsham Victoria 3400
New South Wales and ACT
Alternatives Bookshop – 105 Hyde St, Bellingen New South Wales 2454
Beachside Bookshop – 11-13 Avalon Parade, Avalon Beach New South Wales 2107
Gleebooks – 49 Glebe Point Rd, Glebe New South Wales 2037
Reader's Companion – 151 Beardy St, Armidale New South Wales 2350
Megalong Books – 183 The Mall, Leura New South Wales 2780
The Book Room at Byron – 27 Fletcher St, Byron Bay New South Wales 2481
Candelo Books – 208 Carp St, Bega New South Wales 2550
Bissys Permaculture Cafe – 88 Warrendine Street, Orange New South Wales 2800
Collins Booksellers Thirroul – 264 Lawrence Hargrave Dr, Thirroul New South Wales
The Best Little Bookshop in Town – 81 Cronulla St, Cronulla New South Wales 2230
The Turning Page Bookshop – 125 Macquarie Rd, Springwood New South Wales 2777
Berkelouw Bookshop – Westfield Shoping Centre, Springwood New South Wales 2077
Botanical Bookshop – Aust National Botanic Gardens, Clunies Ross St, Acton ACT 2601
Bookoccino – 66 Old Barrenjoey Road, Avalon Beach, NSW 2107
BOOKPOST – 24 Allen Street, Leichardt, NSW 2040
Deanswift Books – 120 Junction Street, Nowra NSW 2541
Reader's Companion – 124 Beardy Street, Armidale NSW 2350
Lyttleton Stores Co-op – 1 Badgery Crescent, Lawson NSW 2783
The Bookshop Mullumbimbi – 39 Burringbar Street, Mullumbimbi NSW 2482
The Little Lost Bookshop – 10/181 Katoomba Street, Katoomba NSW 2780
Queensland
Avid Reader – 193 Boundary St, West End Queensland 4101
Northey Street City Farm – 16 Victoria St, Windsor, Queensland, 4030
Rosetta Books – 30 Maple Street, Maleny Queensland 4552
Books at Stones – 360 Logan Rd, Stones Corner Queensland 4120
Redland Organic Growers Inc – 9 Juanita St, Birkdale Queensland 4159
The Bookshop at Caloundra – 18 Bulcock St, Caloundra Queensland 4551
Mar Who? Bookshop – 414 Flinders Street, Townsville Queensland 4810
City Farm Nursery – 16 Victoria Street, Windsor Queensland 4030
Ecobotanica – 8 Silverash Court, Capalaba QLD 4157
Northey Street City Farm – 16 Victoria Street, Windsor QLD 4030
Optimise Learning – 88 Richards Road, Postmans Ridge QLD 4352
Tableland Books – 11-13 Vernon Street, Atherton QLD 4883
The Book Merchant Jenkins – 11 Dornoch Terrace, West End QLD 4101
The Permie Shop – 164 Anzac Avenue, Harristown QLD 4350
Tasmania
Cracked and Spineless New and Used Books – Hobart, Tasmania
Dymocks Hobart – Centrepoint Shopping Centre, Hobart Tasmania 7000
Fullers Bookshop – 131 Collins St, Hobart Tasmania 7000
Mary Who? Bookshop – 414 Flinders St, Townsville Queensland 4810
Petrarch's Bookshop – 89 Brisbane St, Launceston Tasmania 7250
South Australia
Matilda Bookshop – 1/8 Mt Barker Rd, Stirling, Adelaide South 5152
Booked at North Adelaide – Shop T20, 81 O'Connell St, North Adelaide SA 5006
Meg's Bookshop – 90 Ellen St, Port Pirie South Australia 5540
Mostly Books – 119 Belair Rd, Torrens Park, South Australia 5062
The Bookshelf of Oz – 15 Raldon Grove, Myrtle Bank South Australia 5064
Western Australia
Urban Revolution  – 284 Albany Hwy, Victoria Park, Western Australia, 6100
New Edition Bookshop – 41 High St, Fremantle Western Australia 6160
Paperbark Merchants – 240 York St, Albany Western Australia 6330
The Book Box Esperance – Museum Village, Esperance Western Australia 6450
Dymocks Busselton – 48 Prince Street, Busselton WA 6280
Planet Books – 636-638 Beaufort Street, Mount Lawley WA 6050
New Zealand
The Eco School – 223 No. 2 Line, RD 2, Whanganui 4572
Pegasus Books – Te Aro, Wellington 6011
---
ABOUT THE AUTHOR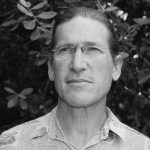 David Holmgren is best known as the co-originator with
Bill Mollison
of the permaculture concept following the publication of
Permaculture One
in 1978. Within the growing and international permaculture movement, David is respected for his commitment to presenting permaculture ideas through practical projects and teaching by personal example, that a sustainable lifestyle is a realistic, attractive and powerful alternative to dependent consumerism. As well as constant involvement in the practical side of permaculture, David is passionate about the philosophical and conceptual foundations for sustainability, which he explored in
Future Scenarios
(2009), and
Permaculture: Principles and Pathways Beyond Sustainability
(2003/2017) and his most recent book
RetroSuburbia
(2018). With an increasingly high profile as a public speaker, David Holmgren provides leadership with his refreshing and unorthodox approach to the environmental issues of our time. David lives with his partner Su Dennett at "
Melliodora
", a one-hectare permaculture demonstration site at Hepburn Springs, Central Victoria, Australia. Visit his web site at
holmgren.com.au
.