Description
A vegan cookbook packed with wholesome recipes, veganic growing, forest gardening and eco-friendly living.
How we eat is such a fundamental part of what we are; yet in our present time poor culture of pre-packed fast foods, food can become an expensive symptom of alienation and disempowerment. It doesn't have to be this way!
The Vegan Book of Permaculture gives us the tools and confidence to take responsibility for our lives and actions. Creating a good meal, either for ourselves or to share, taking time to prepare fresh, wholesome home or locally grown ingredients with care and respect can be a deeply liberating experience. It is also a way of taking back some control from the advertising agencies and multinational corporations.
Published 2015
Permanent Publications
Size: 240mm x 170mm
Format: Paperback, 304 pages. Authors line drawings. Size: 240mm x 170mm
ISBN: 9781856232012

---
ABOUT THE AUTHOR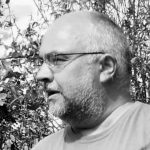 Graham Burnett
teaches permaculture and is the founder of
Spiralseed
, an organisation that offer courses, workshops and publications. He also works with projects and organisations including Comic Relief, Capital Growth, Bioregional, Naturewise, OrganicLea, Birmingham Decoy, Trust Links, Green Adventure, the Vegan Organic Network, Thrive, Ars Terra (Los Angeles), and Ekosense Ecovillage (Croatia), as well as a number of Transition Town initiatives. In addition to cultivating his own garden and allotments, Graham contributes to publications as diverse as
Positive News
,
The Sunday Times
,
Permaculture Magazine
,
Permaculture Activist
,
New Leaves
,
The Raven
,
Growing Green
,
Funky Raw
,
The Vegan
and
The Idler
.