Description
An Exploration of Global and Australasian Geomancy
Geomancy is the esoteric art of working with the living energies of the land. Echoing ancient shamanic practices, modern geomancers use extra-sensory skills to divine Earth spirit. Communing with the soul of the landscape, they interpret its twilight language and delve into its Dreamtime dimensions. A renewal of interest in such mysteries and concern for Earth's wellbeing have spawned a new generation of geomancers who are continuing to champion the protection of sacred landscapes, as they help us to navigate a world enmeshed with electro-magnetic pollution, a potential carcinogen.
Contents
Introduction
Gaian Geomancy: Geomantic Overview. Earth's Crystal Grid. Chinese and Tibetan geomancy. Feng Shui. British Earth Mysteries. North American Earth mysteries. Modern trends in northern hemisphere geomancy. Crop circles. Neo-Megalithics.
Australasian Geomancy
Geomancy in Australia – The Rainbow Serpent, The Coiled Palms, An Earth Mystery in South Australia, Tower Hill, Dowsing Aboriginal Sites, Kumarangk, Nimbin Rocks, Sacred Alice Springs, Flinders Ranges, The Battle For Timbarra. Geomancy in New Zealand and Polynesia.
Geobiology and Electro-biology
Are You Under Geopathic Stress? Dangers of Electro-stress. Book reviews – 'Watts the Buzz?' and 'Technology's Curse'. Are You Sleeping in a Safe Place?
Meet the Devas
Discovering the Devic Dimensions. Deva Dowsing. Book Reviews – 'Irish Fairy Tales', 'Nature Spirits and Elemental Beings'. The Green Man. Meetings with Pan. Angels in Canberra. Spirit Dimensions of the Pacific Islands.Tales of the Taniwha. Monster stops Roadworks! Treading on the Taniwha's Tail.
Meet the Geomancers
Steven Guth – Custodianship at Bibaringa. Billy Arnold – Maps of the Dreaming. Phillip Simpfendorfer – Interview and Obituary. Frank Moody – North Queensland's 'Feng Shui Man'. Tim Strachan – Geomancing the City. Peter Archer – New Zealand Flower Power. Charles Curwain – Energy Worker in Victoria. John Billingsley – Yorkshire Dreaming
Working with Earth Energies
Suburban Sacred Site. 'Real magic under a southern sky' – book review. A Workshop of Earth attunement. Gariwerd gathering. Exploring an Earth vortex. Chanting at sacred sites. Gundagai Earth Connection Weekend. Cycle of pilgrimage in Yorkshire. 'Healing the Heart of the Earth' – book review. Fountain groups. Community geomancy. Devas and Power Towers.
What reviewers and readers say:
"This book is a classic for anyone wanting to get involved with Earth healing. It contains information by the bucketload… The research that has gone into this book is incredible and no doubt will stir you into wanting to use it yourself." – Radionics Network vol 2 no 6
"As a skilled dowser and Earth healer, Alanna writes from a depth of experience. The information is clear, concise and comprehensive… 'Divining Earth Spirit' is highly recommended. Its information is important to all people looking to a future of human survival on Earth. Only through love for Earth and understanding of her ways and needs on a subtle level can there be justification for continued human occupation for this wonderful orb. Without allocating blame for past and present destruction, let us now take action. Alanna's book gives many guidelines that point to a positive future." – Glastonbell vol 5 no 4
"It is remarkably global in its outlook." – Northern Earth no. 62 (Yorkshire, U.K.)
"…Love of the topic clearly shows, as Moore brings clarity and a sense of the necessity of personal involvement and engagement with the Earth. The great advantage of Moore's book is in its detailing all the salient aspects of Earth Spirit phenomena….all covered succinctly and with precision. The brevity of this manual belies the enormity of its content. The author has sought out all the issues of importance and incorporated them into a straightforward exposition which is invigoratingly free of waffle and padding. It is the perfect introduction to the topic and even veterans of the genre will discover facts and ideas not covered in larger volumes. Concise chapters outline growth – all centring around the theme of the reader becoming actively involved…." – Esoterica magazine, no. 4
"A masterpiece!" – J. Rowse, Oxy-Life Clinic
250mm x 175mm, 225 b&w pages
---
Alanna Moore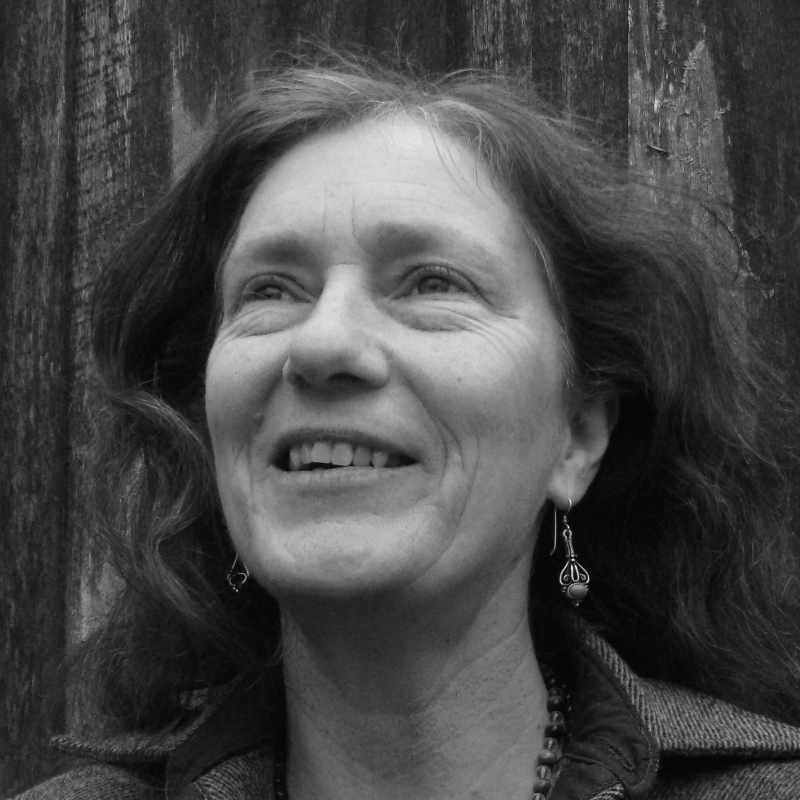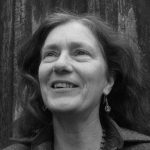 Master dowser with over 30 years experience, Alanna helped to found the New South Wales Dowsing Society in 1984 and is now a patron of the Australian Dowsers Society. She is the author of seven books, has made 21 films and has produced several magazines about dowsing in Australia since 1982.
She has extensively traveled around Australia teaching dowsing and geomancy, and building Power Towers to enhance plant growth. Since 2000 she has been an international speaker and teacher, presenting in New Zealand, Malaysia, Taiwan, Holland, Poland, Sweden, UK and Ireland. Alanna is also a permaculture farmer and teacher specialising in 'sensitive permaculture' design.