Description
Linda Woodrow studied permaculture intensively, and has written a fresh and lively book based on her wide experience. Her careful and intensive designs minimise work but allow nature to exist while encouraging natural controls. She includes personal self-management, time-and-motion studies and a variety of findings suited to our Australian climates, including the subtropical. I think Linda conveys, in detail, all the essentials for good gardening or mini-farming. There is very little derivative material, and the text has a first-hand and authentic ring to it, a feeling for soil and plants. I can only recommend this book to all home gardeners who respect good soil husbandry, nutrition and design.
– Bill Mollison
Foreword
Published May 1996 
Penguin Australia
Paperback, 184 pages, b&w.
ISBN: 9780670865994
---
ABOUT THE AUTHOR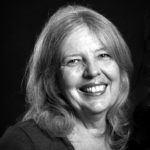 Linda Woodrow
is a Northern Rivers NSW based writer, researcher, and food gardener. She is the author of
The Permaculture Home Garden
(Penguin, 1996) and has published widely in gardening and permaculture circles.
470
is her first novel. Connect with the author
here
.